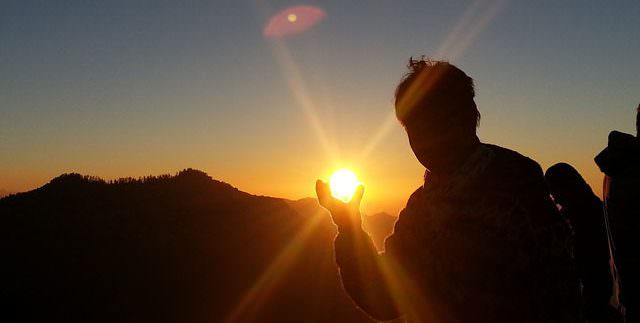 Here things are getting back to normal considering the earthquake even though the aftershocks are being felt. But we are now used to the aftershocks.
What is not normal is the current blockade caused by India to Nepal. Things are weird over here. The greatest problem is caused by the shortage of fuel. It has been so long that we have been running out of fuel, so much that government has stopped giving fuel to any private vehicle. Now the streets have been empty as there is no fuel, as well as no gas to cook. We are managing with the induction cook-top but since load shedding is there, we have to manage our time table as per the load shedding schedule to cook food.
Market is suffering from a serious shortage of food. The condition is worst than the time when we were recovering from the earthquake. Everything is having a huge price hike these days, and even after the price hike it is very difficult to find commodities. For eg, onions used to cost around 60-80 per kg now it has reached up to 220 per kg.
Petrol was priced around 103 per liter which is now not available at all and some people are ready to pay 500 per liter and still no sign of it. Same is the case with cooking gas, it was priced 1415 per cylinder, now people are ready to pay 5000 per cylinder but is not available.
People are found either walking or cycling. Some are carpooling, some hoping to get public transport. Government has imposed the system of even and odd i.e. on even date, vehicles with even registration number are allowed to be operated and same in case of odd dates.
Schools are being shut down showing the reason they can not operate school buses. Even the banks are giving service only when there is no load shedding.
It is so frustrating for us to live in a situation where nothing is available and we can not compromise in anything when it comes to our children. The government agencies and bodies are continuously inspecting the situation and they are ready to take action in case they would find anything below the set standards. They are not considering the current situation at all.
Our biggest festival Dashain is almost here, starting from October 13. And this time we think the festival will have no charm at all.
Our children await the festival but they are unaware of the situation outside. It is the festival where we enjoy new clothes, good food, swings and kites along with the rituals related to gods and goddesses. We are hoping things will get back to normal before the festival would start so that we could actually celebrate the festival nicely.
Take Care,
Aruna
Namaste!
https://www.pronepal.org/wp-content/uploads/2015/10/pronepal-brief-aruna.jpg
360
640
¡àndale!
https://www.pronepal.org/wp-content/uploads/2017/10/pronepal_logo.png
¡àndale!
2015-10-15 10:01:15
2017-12-11 11:24:00
Letter by Aruna, Head of the Home Sahayogj